Thank you to Home Design Lover for feauturing Kimball Starr's modern San Francisco dining room design in their article  15 adorable contemporary dining rooms .
Here's an excerpt from the article:
"Versatile seating arrangements can cater both intimate gatherings and large parties. Colorful chairs reflect the playful mind of the designer."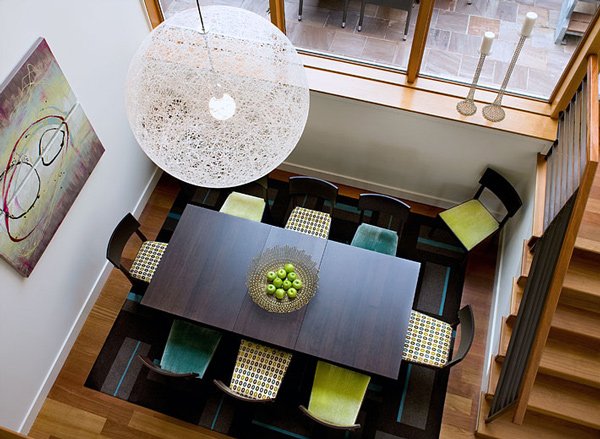 Designer:Kimball Starr
Playful, yes!  Rooms should be fun and full of life.  Where we eat, live, and play nourish and inspire us whether it's at home, work, or out on the town.  Thanks to Home Design Lover for recognizing this.
San Francisco Bay Area interior decorator, Kimball Starr, provides commercial design and residential interior design  .  Kimball works to "change lives one room at a time" through designing creative and innovative interiors across the country.